Cory Carlyle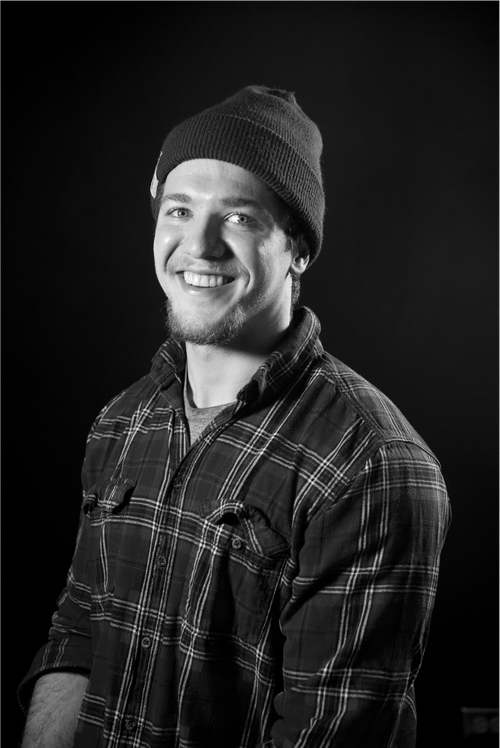 Year Graduated: 2019
---
Cory Carlyle was raised in small town Auburn, IA. He is son of Paula and Larry Pudenz, and has a twin brother and two younger sisters. He was brought up in an industrial and farming community. Where you see a lot of brands of companies that are targeted towards the working class. He was very active in high school students groups and took multiple art classes. After graduation he pursued his art education at the University of South Dakota, and receiving his BFA in Graphic Design.
---
Art Statement
This work presented this week of a beer company base on Norwegian culture. Inspired by rich history, the landscape, and the beer. The brand that he created was called Skål, was based on the Vikings tradition of saying cheers. His research was based on three Viking warriors of Ragnar Lothbrok, The Beserkers, Hervor Heidreksson. With the beers they were inspired by popular brews in Norway like the pale ales, imperial stouts, and hard ciders. His display showcased the Skål beer packaging by its inspiration of the deep blue colors of Norwegian waters and the bright colors of the white skies. The packaging is brought all together by a bar scene that brings a modern industrial look to the company Skål. He wanted to demonstrate what he has learned from this program displayed in this gallery this week.
Cory is planning after graduation to find a career in graphic design that leads out of the mid west. Where he can share his skill set for future careers.
---
PORTFOLIO