Courtney LaVallie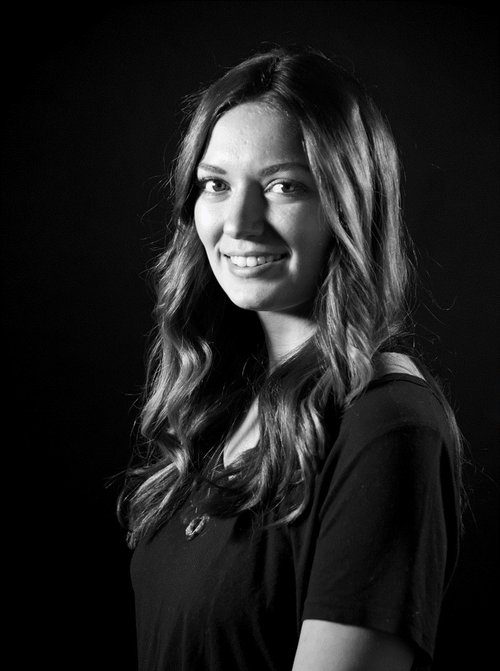 Year Graduated: 2019
---
Courtney LaVallie was born and raised in Sioux Falls SD in 1996. She grew up outside of city limits in a quiet, countryside neighborhood with a spacious yard. As a child she was exposed to the outdoors in numerous ways including yearly summer camps, and frequent camping trips with her father and sister. Courtney was always a playful and artistic child, but did not become heavily involved in art until high school. It was in her time at Roosevelt High School where she was inspired and encouraged by her art teachers' guidance, especially Lisa Dresch who taught drawing and painting. While in high school, Courtney created numerous abstract wild life paintings, and mixed media images.
Currently, Courtney lives in Vermillion SD where she attends the University of South Dakota as an undergraduate student. In the Bachelor of Fine Arts program, she discovered an interest in three-dimensional form, ceramic as a material, and alternative ceramic firing methods. She then began studying ceramic arts, creating textured sculptural vessels both utilitarian and non-utilitarian. Her work reflects a passion for nature, rock and land formations in particular. In addition, Courtney also obtained a Minor in Art History and spent her free time working in the University Galleries, learning curatorial and other gallery practices.
It is in Courtney's future goals to work towards refining her ceramic work, and continued involvement in gallery work. She hopes to soon apply to graduate schools for her MFA in Ceramic Arts.
---
ARTIST STATEMENT
My ceramic work began in early 2017, when I first became involved with clay as a material for making as well as the wood firing process. It was the atmospheric firing processes that drew me in and I fell in love with making ceramic art. As I continued to learn different clay techniques, I discovered how well I could translate the earthy and organic textures that I admire in nature into my ceramic art.
As my work continued, my aim was to embody this deep fascination and passion for natural geologic rock and land formations, which is deeply rooted in my adoration of nature as a whole. Ever since early childhood, I've always scavenged and collected the most amazing rock I could find wherever I went. My forms are geologically inspired pieces, both utilitarian and non-utilitarian, which I have carved from large hunks of clay, thick wheel thrown pieces, or constructed from textured clay slabs. All of which I then fire in atmospheric firing processes such as soda firing and wood firing. As my pieces are used and admired, I hope for the viewer to acknowledge the earthy-like references and consider the weight of importance in preserving and protecting the natural landscapes around us.
---
PORTFOLIO