Dillon Bryant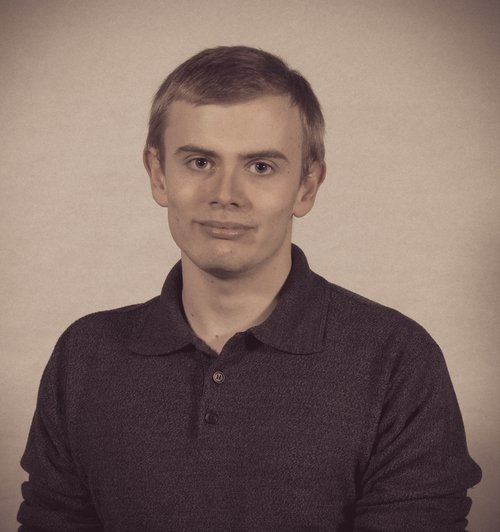 Year Graduated: 2019
---
Dillon Bryant is a first generation higher education student from Belle Fourche, SD. Bryant briefly attended Green Mountain College in Poultney, VT their first year of study where they were exposed to analogue and documentary photography working under Kevin Bubriski before transferring to the University of South Dakota where they are a BFA candidate in Studio Art with an emphasis in photography, a minor in art history, and a certificate in printmaking. Bryant has exhibited in galleries across the United States, Europe, and was one of a dozen artists chosen to participate in the Youth #4 show at the Czong Institute of Contemporary Art (CICA) Museum in Gimpo-si, Gyeonggi-do, Korea.
---
Artist Statement
This series of collages explore constructions of home through depictions of images of bed fragments, dining tables, sinks, refrigerators, and kitchen appliances sourced from articles of print culture such as newspapers, advertisements, publications such as Better Homes and Gardens, National Geographic, Time, as well as from other periodicals printed from the 1960's onward in relation to the struggles of the LGBT+ community in pursuit of carving out places of their own and starting their own families. These works were partly inspired by readings from Ariella Azoulay, Susie Linfield, Tina Campt, and several others.
The home is a locus for inequality. In the United States there are no federal laws that provide sweeping protections against housing or employment discrimination faced by LGBT+ people. LGBT+ youth overwhelmingly populate homeless shelters as compared to their cisheterosexual peers and this is compounded for LGBT+ youth of color. Youth homelessness increases exposure to trauma, heightened risks of drug abuse, developmental and mental health problems, sexual assault, as well as increased roadblocks in receiving a high school diploma, a GED, and a college education. Many homeless youth lack access to strong familial and social support systems as well as a safe and stable place to rest. The desire for a home remains a contentious and political ordeal for LGBT+ people.
---
PORTFOLIO