Emily Miller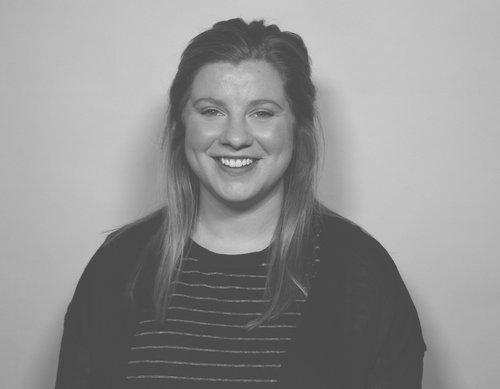 Year Graduated: 2018
---
Emily Miller is a senior Photography major from Akron, Iowa. Within the past two years she has started her own photography business. Her future plans include pursuing an Art Education degree for High School Art, finding a job close to home and continuing her photography business.
Emily would like to thank her family and friends for all of their support throughout her life and college career. Emily would like to especially thank her mom and dad.
---
Artist Statement
Photography has always interested me the most out of all the fine art medias. During my time, here in the fine arts program I was able to deepen my love and interest for embroidery by exploring this medium in many different forms. This finally led me to combining my two passions, photography and embroidery.
My photo embroidery series is all about taking an everyday situation or common scene then adding a spin on it. You can choose to use this in your own life, every single day. Adding, changing or even spicing up the current situation you've been dealt and choosing to make it better. This is playful balance between what is reality and how far imagination can take you. Highlighting areas or utilizing unusual colors and shapes that would not commonly be found in these everyday environments speaks to the individual choice and conscious action of the artist. You can be your own artist and choose to make your life even better, by taking action.
---
PORTFOLIO