Emily Swan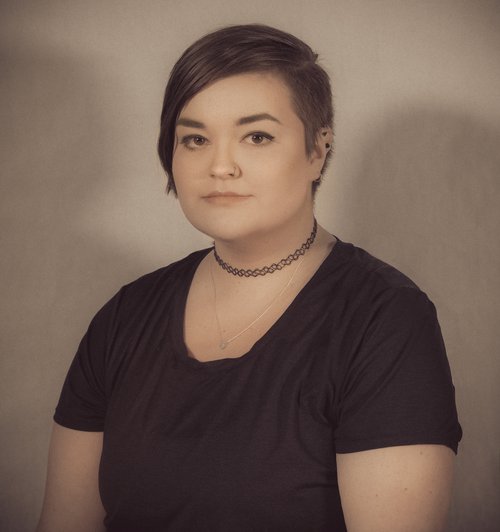 Year Graduated: 2019
---
Emily Swan was born in Springview, Nebraska in 1997. She attended Keya Paha County school and was involved in art throughout her junior high and high school career. After high school Emily attended the University of South Dakota to receive her BFA with an emphasis in photography.
While receiving her BFA Emily focused on the relationship between humans and nature as well as the remaining color of abandoned towns. Emily is influenced by her memories of growing up in a small rural area which also triggers her landscape and nature photography. She has owned a photography business since 2013 which focuses on her landscape photography, as well as a few portraits.
Emily is influenced by her surroundings, memories, and her family. Her work shows the fading colors and the forgotten memories which stem from her family history. Her series started with a lone farm house that has been in the family for generations, fighting to remain significant.
Emily was accepted to exhibit pieces of work in the University of South Dakota's annual Stilwell Exhibition in 2017. Emily has also exhibited her work for several years in Keya Paha County's Fair.
---
Artist Statement
My artwork portrays the memories of what remain. The work focuses on abandoned and forgotten places that show the diminishing color that arises as humanity migrates from the small, rural towns to larger areas. It emphasizes the emptiness and draining color, showing places that used to be hopeful but have been drained to nothing but forgotten memories of what linger.
My work is shot digitally and slightly adjusted to amplify the sharpness, clarity, and saturation. These large format, unframed prints are portrayed this way to allow the viewer to place themselves in the scene and continue to expand the view however they see fit.
This subject calls to me because family memories are very important to me, as well as knowing where you come from and remembering your family history.
---
PORTFOLIO