Hope Bosler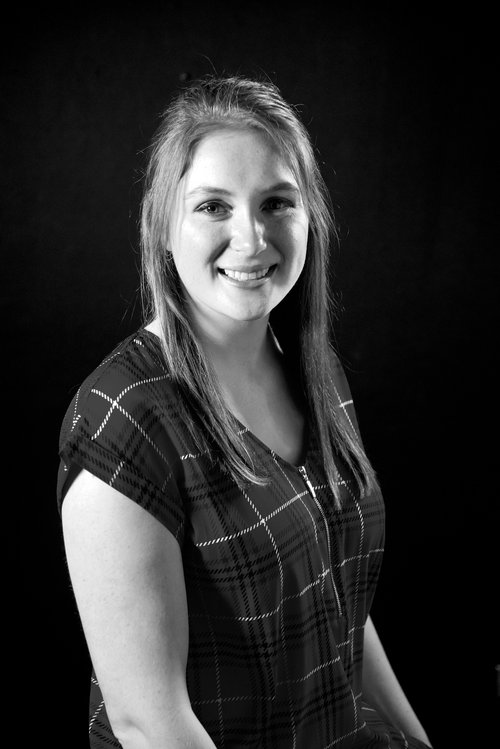 Year Graduated: 2019
---
Hope Bosler was born in Alvord, IA in 1996. She is the daughter of Lowell and Paula Bosler and has two brothers. She was raised on a farm right outside of town and has had much of her creativity and inspiration through this exposure growing up in rural America. She was actively involved in many high school art projects and was heavily inspired by her art teacher to pursue in an education career. She will be receiving her BFA and BS in Art Education and Elementary Education from the University of South Dakota.
Through her undergraduate experience, she incorporates many rural aspects that involve nostalgia, blue-collar jobs and lifestyles, and was inspired by Realists and Impressionists. She was influenced by her high school art teacher to become an educator herself and pursue the involvement of teaching students the skills, concepts, craft, and history of art. Creating work for family and friends that pertain to their family lifestyle and recreating a special moment or idea that bring back to life the wholesome nature that was there at the actual scene. Doing this brings about the feel and perspective of the people that were there and the moment that was captured for those individuals that view the pieces.
Hope's plans after graduation will involve acquiring a job in the Midwest as an art teacher and fulfilling many other creative developments with her work. Such as working with the school's programs and outreaching to the community and developing a creative network.
---
Artist Statement
The work presented focuses on more than just visual images of the perspective of the rural world; the paintings encompass the artist's response to a range of memories and dreams. Most of the paintings embody a surrounding of blurring the background and focusing on the center objects and elements that the painting has to offer. Using a range of mediums, such as acrylics, inks, watercolors, colored pencils, oil and dry pastels, she was able to represent her pieces in a repetitive dream-like stance. Filled with a range of colors that have an outlook on the visions that have inspired the pieces of work.
---
PORTFOLIO