Kylie Drilling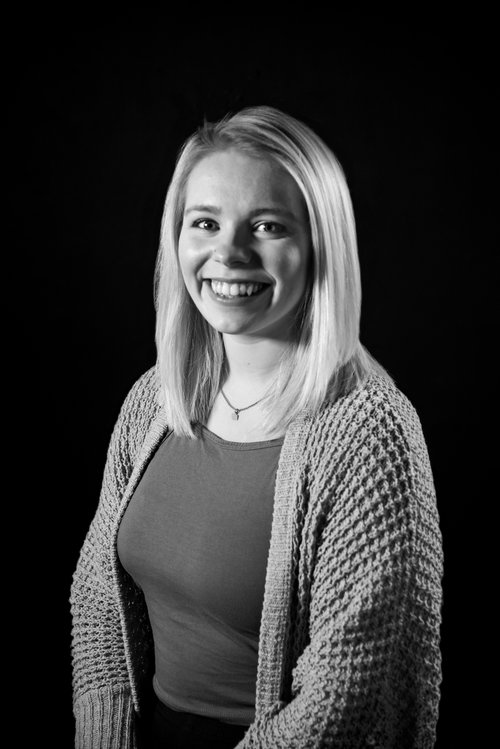 Year Graduated: 2019
---
Kylie Drilling was born in Omaha, NE in 1995. She is the daughter of Kim Nelson and Dale Drilling and has six siblings. Her creativity and inspiration has come from a range of things including architecture, sixties and seventies music, and photography from the mid to late twentieth century. She was actively involved in her high school art program and was introduced to the University of South Dakota by her art teacher, Mr. Thiltgen, an alumni. She will be receiving her BFA in Graphic Design, minors in Art History and Social Media Marketing, and a certification in Photography.
---
Artist Statement
The presented work is branding project for a Midwest food truck. The brand aimed to be simple, clean, and inviting toward the target audience. Families and people of all ages can enjoy the simple, American classics that fill the menu. The company was named after her grandmother, Deloris, or Dee for short. All the pieces of this project were created digitally with the Adobe Suite before printing, laminating, and the production of other branded materials. The app is a simple and is easy to use design that allows access to all the information a customer may need.
Kylie is currently a design intern for the Creative Services department at USD. After graduation Kylie plans to pursue a career in the design industry. She is currently looking for a job in the mid and southwest areas of the United States.
---
PORTFOLIO